Energy, water and waste conservation are the focus of our daily operating strategy. We minimize power consumption through sensor-controlled utilities, high-efficiency lighting, and operations strategies that allow us to minimize usage in non-occupied spaces.
We are committed to using green cleaning products, sourcing local food and beverage, composting food waste, and increasing our diversion rates year after year.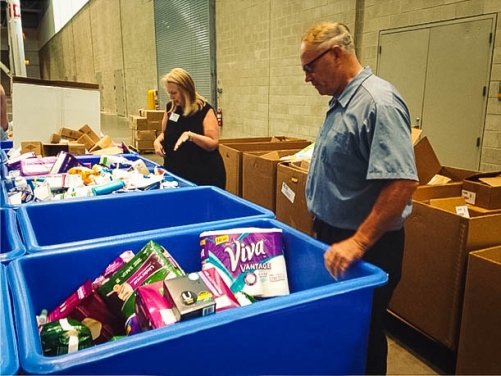 Does Your Convention C.A.R.E.?
At the BCEC and Hynes, event planners and exhibitors are encouraged to recycle through the MCCA's Conventions C.A.R.E. (Community Assistance by Responsible Events) program. Donations are placed in bright blue bins that are then arranged to be transported to local nonprofits.
When it comes to running a convention center, green means much more than recycling.