Our Exhibitor Services Team is an invaluable resource to assist your exhibitors with transforming their ideas into unforgettable events. We look forward to working together to help your exhibitors to achieve their most ambitious goals.
Our exhibitor services team is fully trained to help exhibitors decide what building services should be ordered and how to place and track those orders online.
We are the exclusive provider of the following services:
Food & beverage
Business center
Electrical
Telephone
Internet
Plumbing and the supply of compressed airs and gases
Use of the house sound system
Rigging
Operation of ground-supported crank-ups
Operation and provision of lifts for theatrical purposes
Flexible Labor Rules
Moving booth equipment in and out of a convention center can be stressful, but in Boston, our aim is to make the process smooth, with flexible labor rules that provide options for your set-up and break down.
Employees of an exhibitor firm may:
Load and unload a personal, company-owned, or rented vehicle so long as it does not exceed 24 feet in length.
Use hand-operated, non-mechanized equipment, including two-wheeled hand trucks and four-wheeled flat trucks, so long as this equipment is owned by the exhibiting company.
Pack and unpack company-owned displays and equipment.
Use hand-operated power tools to set-up and dismantle booths and equipment.
Plug in their own internet and electrical devices after the connections have been delivered by MCCA personnel.
Additional services such as professional labor and equipment can be purchased through the general service contractor prior to an event or onsite. Use of fork trucks, pallet jacks, and other mechanized equipment by exhibitors is prohibited.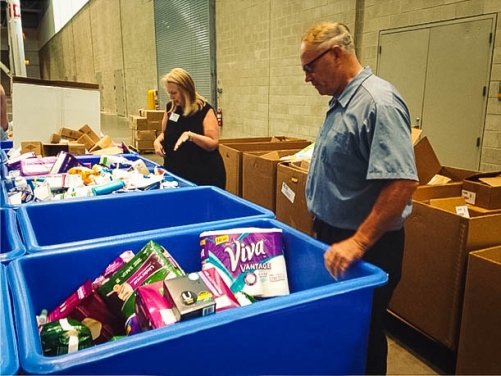 Does your convention C.A.R.E.?
At the BCEC and Hynes, event planners and exhibitors are encouraged to recycle through the MCCA's Conventions C.A.R.E. (Community Assistance by Responsible Events) program. Donations are placed in bright blue bins that are then arranged to be transported to local nonprofits.
View our full list of services and price options: